Hakone wood mosaic Izumiya
Hakone yosegi zaiku
We create articles of rare beauty to make sure that our customers can enjoy the best Hakone wood mosaic items for a very long time.
Our Commitment to Quality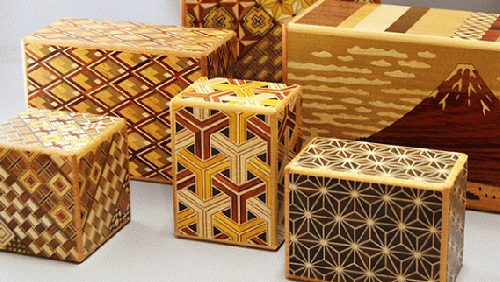 Traditional woodworks
Wood mosaic is a traditional Japanese woodcraft made by adding different trees together like a puzzle. Several types of colored woods are gathered together by the artisan using traditional techniques. The natural rich colors and beautiful grains of the trees are kept intact and allow the production of vivid and bright patterns. The warmth of wood mosaic trees will bring a feeling of security and stunning colors to your everyday life.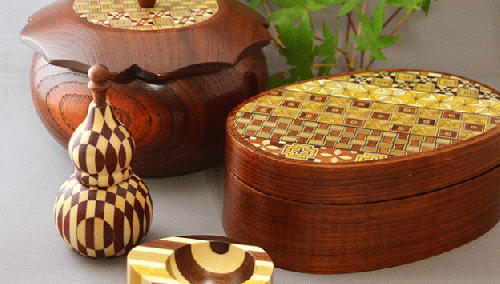 Our special puzzle boxes
Our puzzle boxes are not only gorgeous but they also have a unique soft feeling to the touch. Every little detail is carefully created so the box's movements are the smoothest possible. The surface of the box is finished with urethane coating, usually used for giving wood furniture a glossy touch. Our puzzle boxes are fascinating luxury items that can't be compared to others.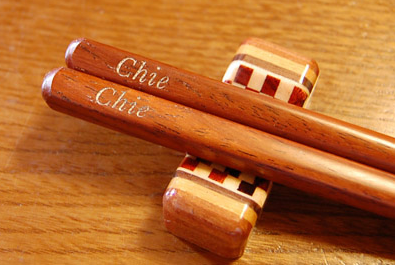 Personalised gifts
We accept orders to personalise and engrave names on our products. Wether it is a gift, a souvenir or for school or work celebrations, personalising our items will make your order even more special. We particularly recommend chopsticks with your name on it for couples or families, as they will be great lifelong memories.