Kamakura-bori lacquerware Sansuido atelier
Kamakura bori
Sansuido atelier creates various exquisite traditional Kamakura-bori lacquerware products.
We take orders for any special occasions or presents and repair your lacquerware articles.
Atelier

Kamakura-bori lacquerware Sansuido atelier

Founded

1980

Director

Goro KOIZUMI

Address
Tel.

+81-467-23-3999

Closed

Open all year long

Business Hours

9.30am to 6.15pm

Website

info@sansuido.co.jp
Inquiries about this product or the atelier
Our Commitment to Quality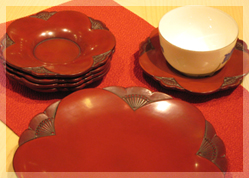 Large selection of items
Sansuido atelier is located just in front of famous Hachiman shrine in Kamakura. We offer many different items that can be used in your everyday life, as presents or for guests. From presents for a Buddhist memorial mass to custom-made items and repairs, you will find what you are looking for in our atelier.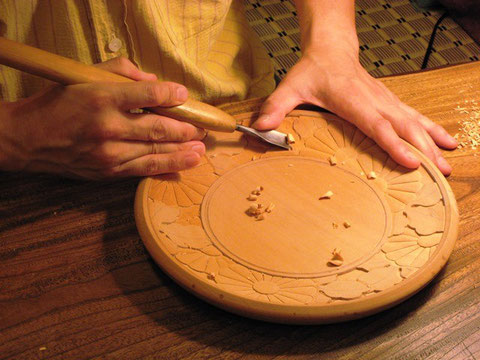 Splendid carvings
Katsura tree is dried for over 6 months and then processed in many different forms. Any design such as flowers or geometrical shapes in their finest details can be engraved using our different tools. We encourage our customers to show their original designs so we can create unique items just for you. We also carve your business logo or family crest starting from 1 item.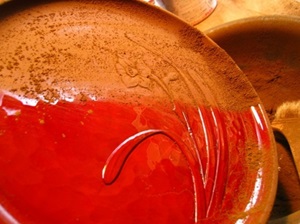 A unique lacquer
Natural lacquer is applied as a base, an intermediate coat and an over-coat. Then wild rice powder from the family of gramineae is scattered on top of it and the last coat of lacquer is applied as a glaze to finish. There are between 10 and 15 production steps just for applying lacquer. As all are hand-made by skillful artisans, the special brown and yellow color and unique texture of the lacquer will glow more and more as years pass.