Isshin-gama atelier
Hasami yaki
At Isshin-gama atelier, we work hard to convey all our heart in the pottery we make.
We aim at making big-hearted vessels that can show feelings and be loved by many in return.
Atelier

Isshin-gama atelier

Founded

1988

Address
Tel.

+81-956-85-5305

Closed

Not fixed - please check our website for more information

Business Hours

10am to 5pm

Website

http://www.issingama.com/
Inquiries about this product or the atelier
Our Commitment to Quality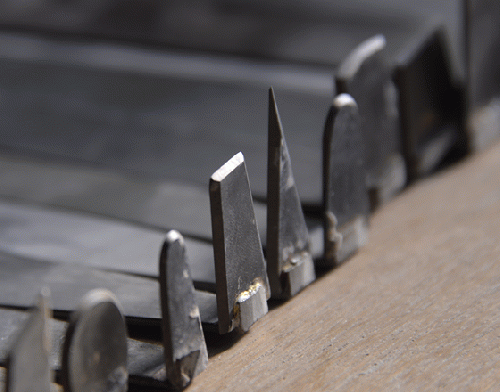 The planes
We have more than 30 different types of planes that can all produce distinct patterns but they also change depending on the strength used by the artisan, the speed and the way they are used. This is why we believe it is essential for the artisan and the plane to become one during the making of a piece. The skills and experience of the artisan are directly linked to the development and improvement of the plane. There are endless possibilities to the types of designs that we can create at Isshin-gama atelier and we keep on trying new patterns and variations.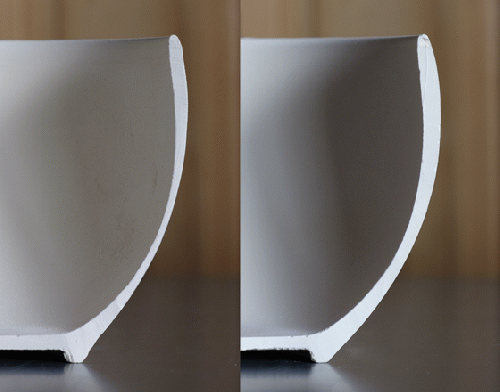 A great expertise
The polished skills of our artisans is the secret behind our beautiful white porcelain vessels. For example, the bamboo grove carved round cup has to be carved 3 times at the same place before one mark can be considered finished. The first one is used to determine the condition of the clay, the second one chooses the width of the mark and the third mark, its depth. The depth of only 1.8mm can only be created by an expert hand and it is what makes our items so special.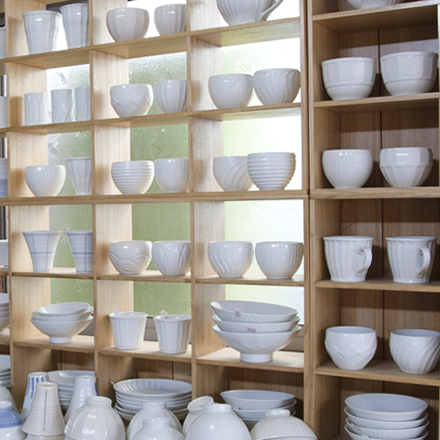 The galleries
Hasami is a town famous for its potteries and most of the ateliers are located on Mount Nakao. All the chimneys coming out of the traditional roofs create a nostalgic scenery. We invite you to come discover this old-fashioned area, wether it is to visit the many different ateliers and galleries or just to take a relaxing stroll. We are exposing a lot of vessels, including the popular hand-carved white porcelain.