Kyozan-gama atelier
Karatsu yaki
Fill these potteries with flowers or food
To fulfill their duty and complete your soul
Atelier

Kyozan-gama atelier

Founded

1969

Director

Kimiyuki INOUE

Address
Tel.

+81-955-77-2131

Closed

Open all year long except around the New Year

Business Hours

Exhibit: 9.30am to 5.30pm
Atelier: 9am to 5pm

Website

https://kyouzan.co.jp/
Inquiries about this product or the atelier
Our Commitment to Quality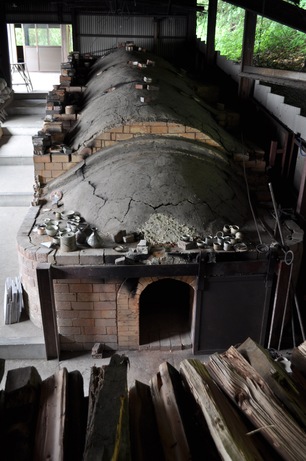 A traditional chambered climbing kiln
Located at the foot of Saga's prefecture's Kagami mountain which is known for its beautiful change of color every season, the Kyozan-gama atelier has been producing Karatsu-ware pottery since the 16th century. Tea ceremony utensils, plates, teacups etc. are created by our artists and are exhibited in our atelier where they are also for sale.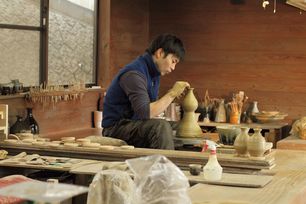 Reviving the sheen
Karatsu-ware isn't only a charming pottery, but it is also very easy to use as it is made to serve a purpose in everyday life. Division of labor has become quite common for other potteries but most of the Karatsu-ware potteries' clay and glaze as well as the whole design process are still made by the same artist. Koji INOUE is a Karatsu-ware artist who still makes his potteries from the very beginning: harvesting the soil to extract the clay he wants. There is a saying that goes "It takes 80% to create a Karatsu-ware pottery but it is not complete until the last 20% are spent using it."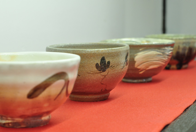 A great souvenir
We create many kinds of pottery on demand as souvenirs or gifts. You can order your own cup or bowl for every day use or some very traditional Japanese items like yunomi to keep a taste of Japan in your daily life. All products being handmade, please understand that some time is required for the creation and that all products are unique and have their differences.