Konishi-toko Bizen ware atelier
Bizen yaki
We create traditional Bizen ware by respecting the traditions such as using Japanese red pine as firewood.
Our atelier was created by Toichiro KONISHI who gave his name to Konishi toko. One of his greatest accomplishments was to discover a way to create natural landscape colors artificially. This type of Bizen ware is called zangiri.
You can find superb handicraft and delicate Bizen ware molding techniques through the beautiful vivid colors of zangiri, tea ceremony utensils or zodiac signs ornaments.
The grandson of our founder, Tozo KONISHI, is now in charge of supervising our atelier's works while working as an artist. He was designed as an Intangible Cultural Property Holder of the city of Bizen.

Our Commitment to Quality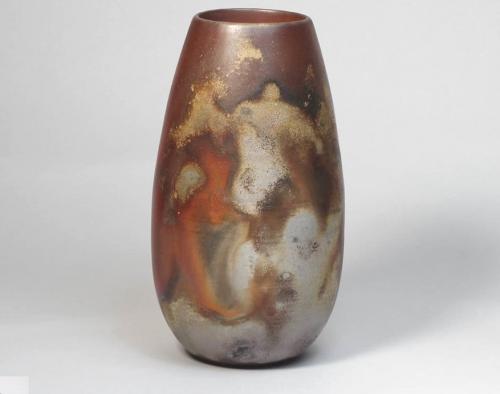 Vivid colors of zangiri
The founder of Konishi toko atelier created zangiri: a way to incorporate different shades of white, blue or gray to a high-fired red pottery without using any glaze but only oxidation. This process allows each piece to be different from each other as the same patterns cannot be recreated. A part of the piece is covered with ashes during the firing to let zangiri appear. We use approximately 4000 bundles of firewood in our biggest kiln. They are fired between 1200℃ and 1300℃ for 14 days. All these tree ashes then become 150 bales and are fired again.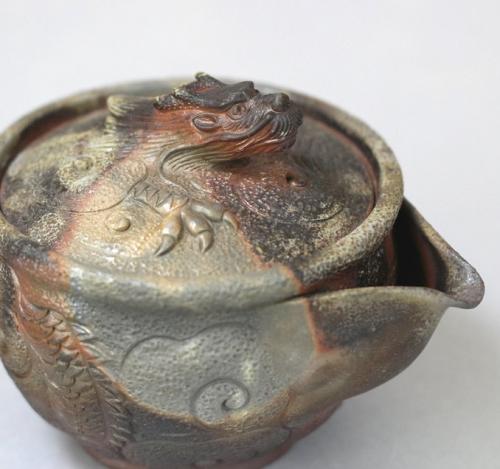 An outstanding handiwork
What makes Konishi toko atelier different from others is that our highly skilled artisans finely create realistic depictions. We have many original designs for vases, traditional teapots or different ornaments too and many of our works include zodiac signs and/or signs of good luck.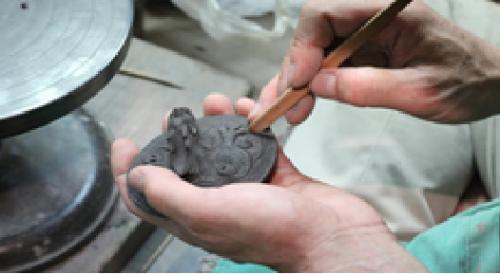 Simple and easy to use products
Our vessels are thin and light, making them very practical. Our teapots also have light spouts, ensuring our customers a great quality. We make all our items with great care so they are easy to use in everyday life.