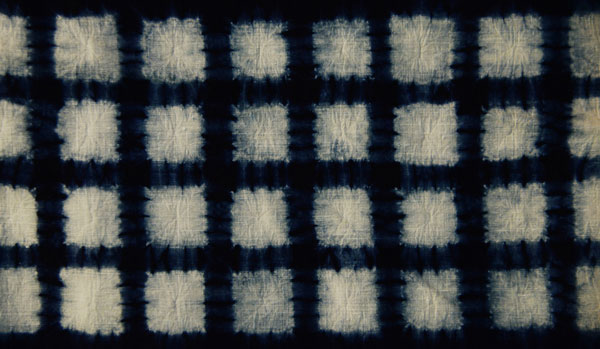 Arimatsu tie-dyeing
Arimatsu narumi shibori
Contrast between the shades of cotton and Indigo
Classic example of tie-dye renowned throughout the world

Description
What is Arimatsu tie-dyeing ?
Arimatsu Narumi Shibori is a tie-dye fabric produced in the area surrounding Midori Ward in Nagoya City, Aichi Prefecture. Most of the tie-dye products in Japan are produced here. The tie-dye products are designated as a traditional national craft. Arimatsu Narumi Shibori is also referred to as Arimatsu Shibori or Narumi Shibori.
The characteristics of Arimatsu Narumi Shibori are the contrast in shading that is created when the fabric is tied and the distinctive texture of the pattern. Currently, there are more than a hundred kinds of methods available for Shibori including Nuishibori (sew and tie before dyeing), Kumo Shibori (spider- web shaped pattern), Sekka Shibori (flower pattern), Miura Shibori (tie-dye method invented by the wife of a doctor in Ohita) and Kanoko Shibori (dappled pattern).
The 1st International Shibori Symposium was held in 1992 and since then the Shibori network has spread around the world. The Arimatsu area and Narumi area are now regarded as the mecca of Shibori. The pattern is valued as SHIBORI all over the world.

History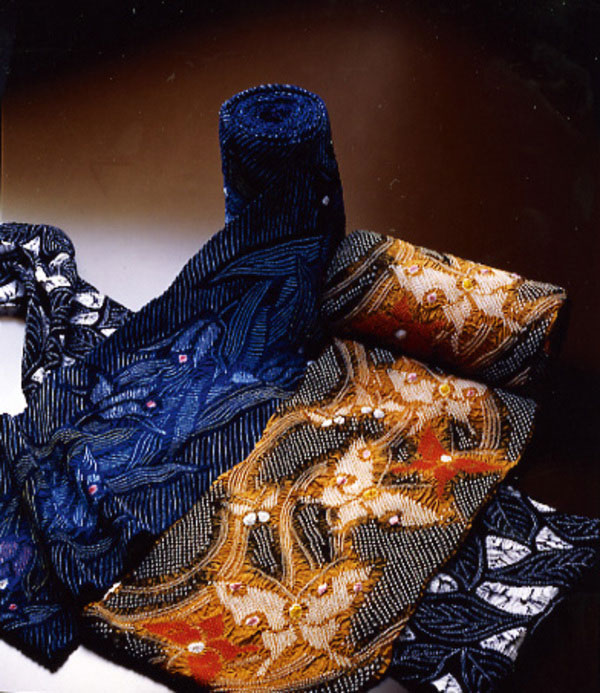 Arimatsu Narumi Shibori originated in the early Edo period (1603 – 1868). The technique of Shibori started in the Nara period (710 – 794), however, Arimatsu Narumi Shibori was first created when people from Higo (currently Oita) came to help build Nagoya castle which was under construction between 1610 and 1614. After seeing the Shibori Kimono worn by the Higo people, Shokuro Takeda who had settled in Arimatsu, made a towel with Shibori using Mikawa Momen (cotton produced in Aichi Prefecture). That marked the beginning of Arimatsu Narumi Shibori.
A woman from Higo conveyed the Higo Shibori technique in 1655 and Arimatsu Shibori changed from then on. The technique is referred to as Miura Shibori. Arimatsu had been the center of production for a long time before that but the name of the product became Arimatsu Shibori. The name Narumi Shibori was established when travelers started buying the Shibori products at Narumi-Juku which was one of the 53 stations of the Tokaido. Arimatsu and Narumi were incorporated into Nagoya City so the name of the product became Arimatsu Narumi Shibori.

General Production Process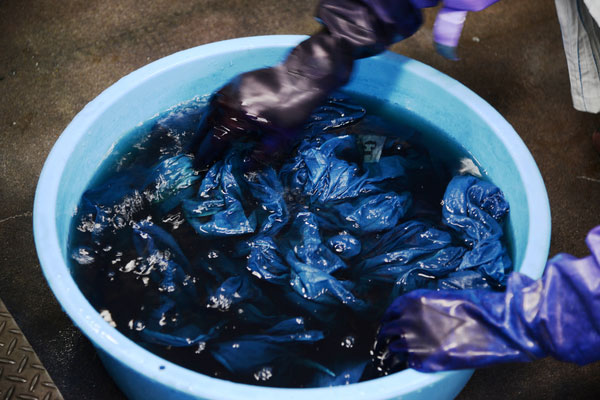 Where to Buy & More Information
Tie-Dyeing Museum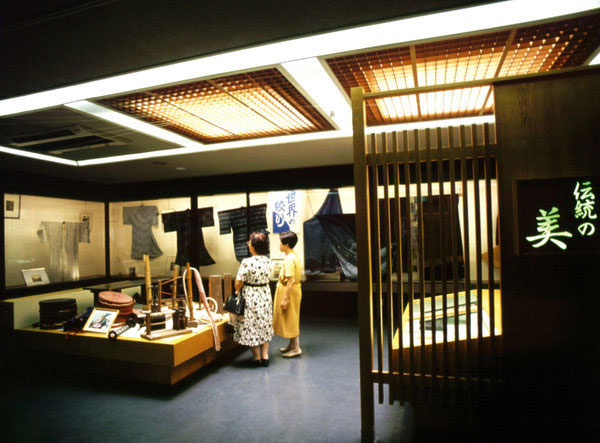 Address

Tel.

+81-52-621-0111

Closed

April to November: open every day

Business Hours

9:30am to 5pm

Website
See other Dyed textiles
See items made in Aichi